With 17 years' experience in the UK mortgage market, our ethos revolves around customer service and giving clear & honest advice to help take away the stress that comes with mortgaging a property. Based just outside of our beautiful home city of Bath, you can come in and visit us - however we assist clients across the UK primarily communicating through phone-based appointments.
---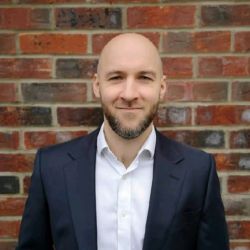 Kye Collier
Director
Kye previously spent a decade in various roles within the mortgage industry, building on his talents with numbers and problem solving. Motivated by a desire to make the purchase and remortgage process as easy as possible for his clients - Kye combined his skills with Daniel and together established Crescent Mortgages. Outside of work, Kye enjoys spending time with his wife, Anna, and children, Penny & Clark, taking advantage of life's simple pleasures.
---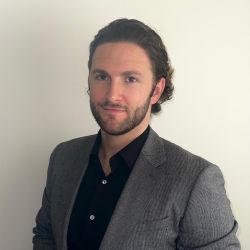 Daniel Pitman
Director
Previously working for the UK's largest Mortgage Broker, Daniel gained a reputation for his meticulous nature and attention to detail. After taking on a new challenge and establishing Crescent, these high standards now provide the cornerstone of the company's ethos and contribute to their goal of giving an exceptional customer journey. In his free time, he enjoys weight training, spending time with his partner and dog, and long walks in the country followed by a pub lunch.
---
Simple
Mortgages can be scary! It's a stressful process and is usually the biggest transaction in our lifetime - and what's with all the jargon?!
Here at Crescent, we know that some of you have lots of mortgage experience but for others, this is your first time! Either way, there are no stupid questions, so we'll be on hand to resolve all your queries and explain everything clearly to make the process as easy as possible. Remember, when a mortgage application is submitted, it can take weeks, and occasionally, months, until the lender issues your Mortgage Offer (this is the document confirming that they've fully agreed the mortgage), but don't fear – unlike applying directly to a lender yourself, Crescent will hold your hand as much as you need to reduce those stress levels. We'll submit your application, communicate with the lender, upload your documents and resolve any issues along the way to get you get that magical Mortgage Offer.
---
Fee free
Crescent do all of the work for me, but don't charge me a penny. What's the catch?
There is no catch! Every Mortgage Broker will be paid a commission by the lender at the end of the process once your mortgage has started - so it's in our best interest for the mortgage application to run smoothly and to get you over the finish line so we can get paid! (hey, we have to make money somehow, right?) The difference is that most Mortgage Brokers will charge you a fee on top which means....you've guessed it, they get paid twice! Here at Crescent, we're happy to be paid once - and that won't be from you. You know the old saying 'you get what you pay for' - well it's time to forget that! With Crescent you'll pay us nothing and return we'll give you 5* service. Now that's great value!
---
Options Galore
I've seen thousands of mortgages online, how do I know if I'm getting the best deal?
First and foremost, we have thousands of options at our disposal and we're not tied to a specific group of lenders. We have access to most of the market other than the small handful of lenders that don't deal with brokers. That being said - we actually have access to many exclusive rates so we might get you a rate that's better than what your Bank will offer your directly, as some lenders love to get their business through brokers as we take care of a lot of the work for them. Everyone's a winner! That's the easy bit. Things get a lot harder when you have to choose the right mortgage for YOU. It's a minefield out there! Interest rates, booking fees, arrangement fees, valuation fees, fixed or variable? What's the cheapest? Who's the fastest? What are you eligible for? - we have the tools and more importantly, the experience* to pick the right mortgage for you from thousands of options. *that's 3000+ mortgage applications submitted over 17 years in the mortgage industry.